TopCoat Coatings is the number one source for polishing, and powdercoating in Northern Ireland, Republic of Ireland, and the UK. We have completed powdercoating jobs of all sizes – from the smallest part, to the largest project.
We offer a range of finishing services including paint stripping, shot blasting, acid cleaning, etch priming, powdercoating, and polishing.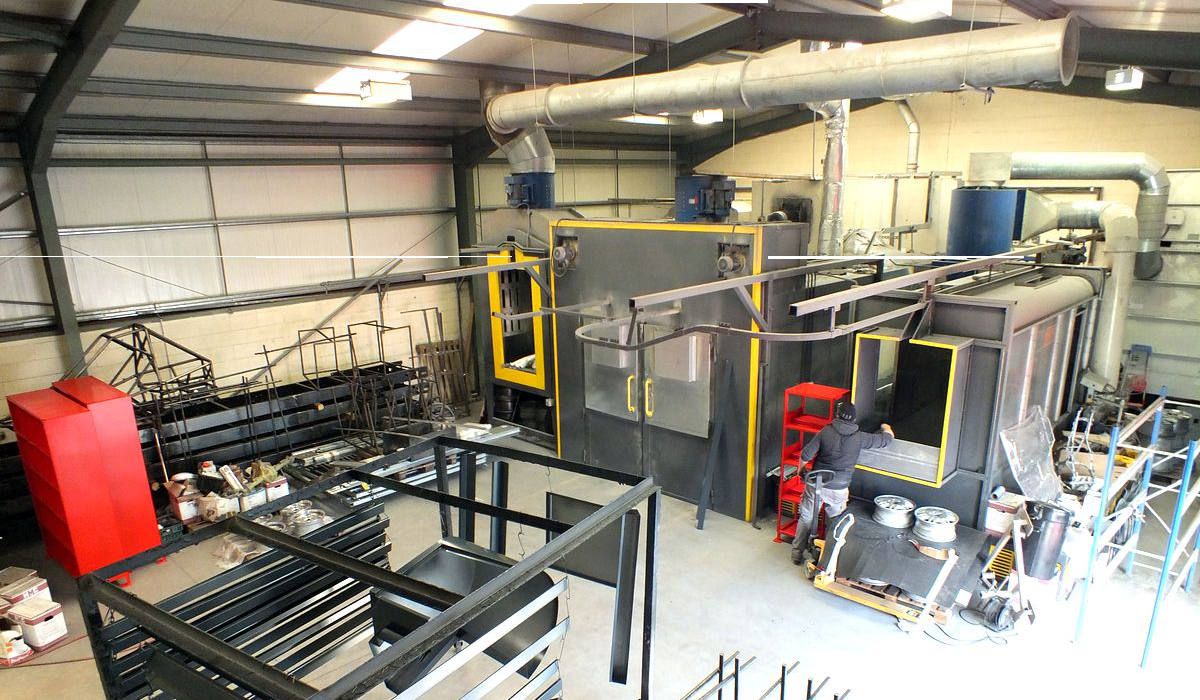 Materials Suitable for Sandblasting & Powder Coating:
Metal
Steel
Iron
Aluminium
Magnesium
Brass
Copper
Fibreglass
Carbon Fibre
Based in Craigavon, we provide convenient Drop Off or Pick Up & Delivery.
Industrial Service Costs & Price Estimates
Service costs are based upon time and materials, therefore the size and complexity of your project determines what the price will be.
Powder Coating
We have a high capacity coating system, including large conveyors, ovens and paint booths to provide you with quality service at a reasonable price and quick turnaround.
Powder coating is a modern environmentally friendly, advanced method of applying an ornamental and protective finish to virtually any type of metal. The powder used in the process is an mixture of finely ground particles of pigment and resin, which is electrostatically sprayed onto the surface to be coated. The charged powder particles adhere to the electrically grounded surfaces until the powder is heated and fused into a smooth coating in the curing oven. The result is a consistent, long-lasting, high quality, and attractive finish.