Powder coating is by far the youngest of the surface finishing techniques in common use today.
It was first used in Australia about 1967. Powder coating is the technique of applying dry paint to a part. The final coating is like a 2-pack wet paint. In normal wet painting such as house paints, the solids are in suspension in a liquid carrier, which must evaporate before the solid paint coating is produced.
It Looks Like Paint But It Acts Like Armour.
It's tough. It looks great. And it lasts a long, long time. Powder coating is a superior finish that's found on hundreds of products you come in contact with each day. It makes products durable, attractive, and scratch-resistant, too.
How Does It Work?
Zed1 Powdercoating is a division of Topcoat Coatings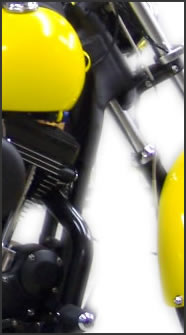 Zed1 Powdercoating are the number one source for shotblasting, polishing, and powdercoating in Northern Ireland, Republic of Ireland, and the UK. We have have completed powdercoating jobs of all sizes - from the smallest part, to the largest project. Our powdercoating service is second to none, and we regularly complete jobs from all over Ireland and the United Kingdom.. So no matter what size powdercoating project you have, contact us......
Zed1 Powdercoating - Northern Ireland - Republic of Ireland - United Kingdom